Bhaidooj is a special occasion in the life of every sibling. The celebration of this wonderful day is completed with the exchange of gifts. As per Bhaidooj traditions, brothers and sisters both give presents to strengthen their relationship and express their love for each other. Every time the festival is around the corner, the enthusiasm is accompanied by the tension of choosing the perfect Bhai dooj gifts for siblings. We've curated a list of Bhaidooj gifts for siblings that remain timeless every year:
1. Anti-theft backpack
This Diwali, let your siblings commute without any worry or hassle. An anti-theft backpack is the perfect Diwali gift or a Bhaidooj gift for all your siblings who are on the go. It will not only let them travel in style but also secure their belongings wherever they go.
2. Goodie basket
If you want to pamper your siblings with more than one product, curate a goodie basket for them this festive season. Surprising them with a basket with all their favorite items will instantly bring a smile to their face. Combine multiple things, such as bath and beauty products, wellness products, fashion jewelry, nuts, etc. This year, let a goodie basket show how much you love and care about your siblings.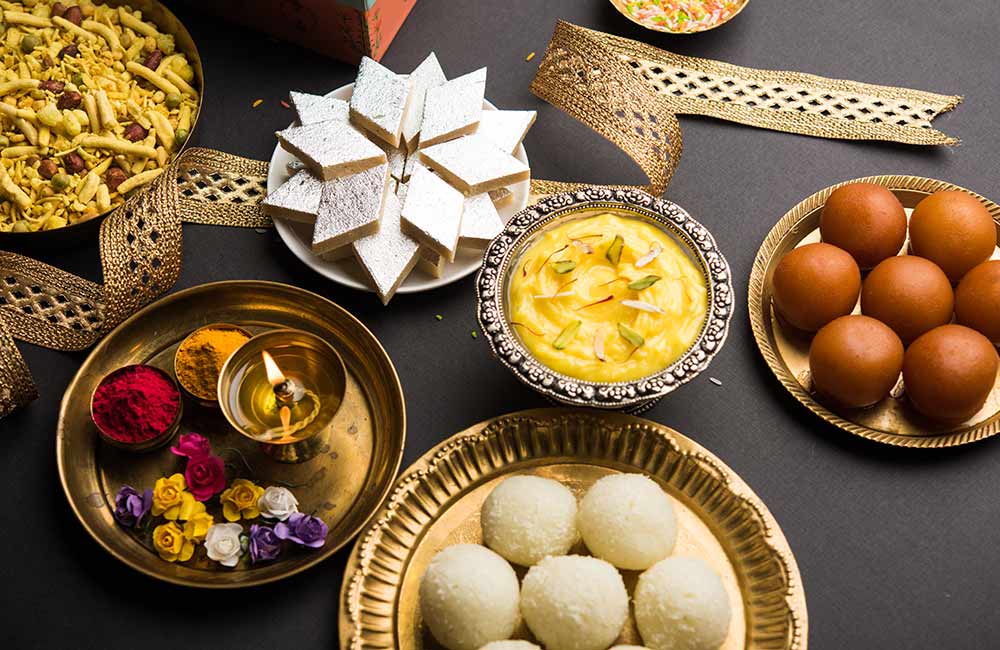 3. Emoji mugs
Haven't you used some of the lame emojis to reply to your sibling's annoying message? If that's the case, gift your sibling with an emoji mug that often describes the banter between the two of you. It is one of the multi-functional Bhaidooj gifts that your siblings can use either as a stationary holder or a coffee/tea mug. Moreover, it will make them think of you every time they look at it!
4. Exquisite chocolate box
An exquisite chocolate box is loved and appreciated by everyone, irrespective of age. This festive season spread joy and sweetness in your sibling's life by gifting a premium chocolate box. Wish them the festive occasion's greetings with a personalized box that contains their name and picture on the top. It is one of the perfect Diwali gifts or Bhaidooj gifts for your siblings.
5. Gift voucher
This Bhaidooj, pamper your siblings with a gift voucher. You can gift them anything ranging from a restaurant voucher, spa voucher, trip voucher, or movie voucher. With a gift voucher, your siblings can enjoy their favorite activities at discounted rates. Please give them the code to avail the services and make the most of it wherever they go.
6. Super subscription
Are you looking for online Bhaidooj gifts for a brother? If that's the case, a super subscription is an unusual yet the most useful gift for any occasion. Today, there are several subscriptions available for everything, right from streaming services to online courses. So pick any of your brother's choices and surprise him on Bhaidooj.
7. Customised LED emblem
Many of us have literally grown up watching superhero flicks. Along with your brother, your sisters might also happen to be superhero fanatic. If that's the case, a customized LED superhero emblem makes the perfect Bhaidooj gift idea for a brother and a sister. Trust us, the sight of it will glue a million-dollar smile on their face.
8. Mini pool table
After your siblings grow up, they deep dive into their work without taking some time out for themselves. This Diwali reminds them to free themselves from work by giving a mini pool table as a Bhai good gift for a brother. It acts as a stress buster that will keep his mind off work when he is at home. The festival of Bhaidooj is the perfect day to tell your siblings how much they mean to you. This year, let the gifts express all your love and affection for them. These above-mentioned gifts will kickstart the occasion's festivities with lots of laughter, joy, and banter. Happy Diwali.